September was an exciting month for LXRGuide! After hearing all of your comments and questions about the tool, we've been busy coming up with new features to make the tool more efficient and easier to use. Check out the full list of updates below:
1. Product Tour

Forget something from our demo? Don't worry about it; the Product Tour which will walk you through the key components of the tool the first time you login to LXRGuide!
2. Budget Analysis

We've created even more task recommendations: you will now be given tasks for campaign level budget adjustments.
3. Cost Forecast

We've updated our forecasting so now when we show the increase in revenue for a specific task, we will also show any increase in spend associated with the task.
4. Email Reports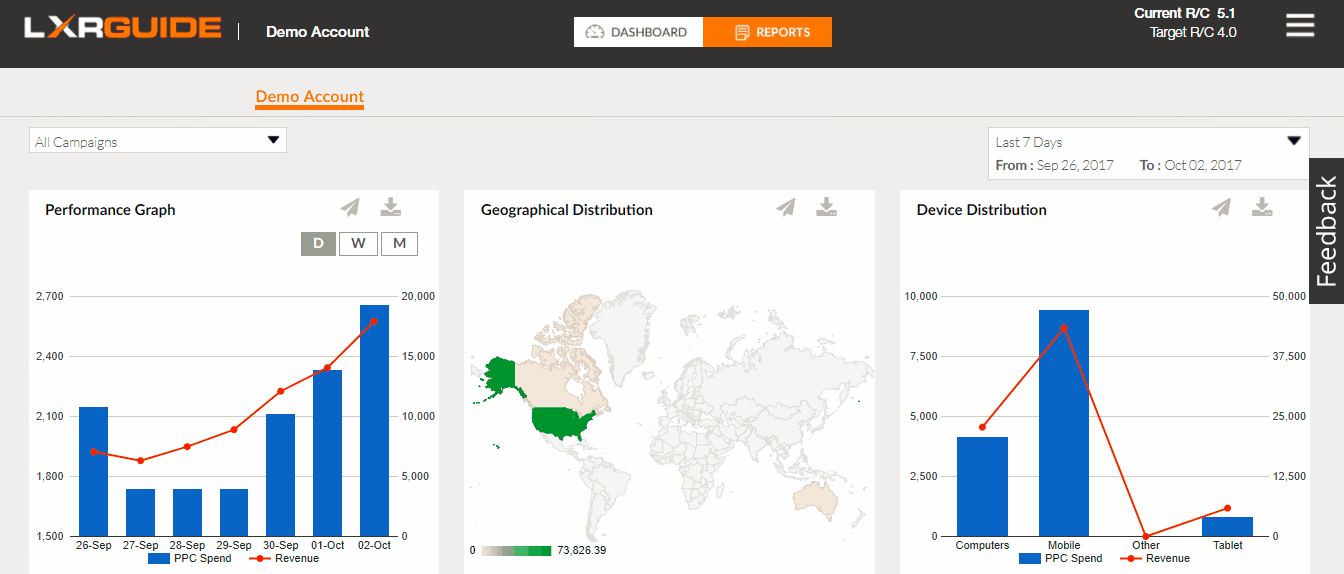 No more wasting any time downloading and attaching files; you can now send reports with ease directly from your dashboard!
5. Email when tasks are ready

As the holiday craziness begins, we know how easy it might get to forget to do your tasks, but LXRGuide can't do it's job unless you're pressing that post button each week. As a reminder, we will send weekly reminder emails to let you know when your tasks are ready. To make sure these notifications are set up, go into your account settings and turn on "Task Reminder".
6. Payment History

No need to search through your email for invoices; all of your LXRGuide invoice can now be found right from the tool!
All of these updates are live so log in now to check them out!